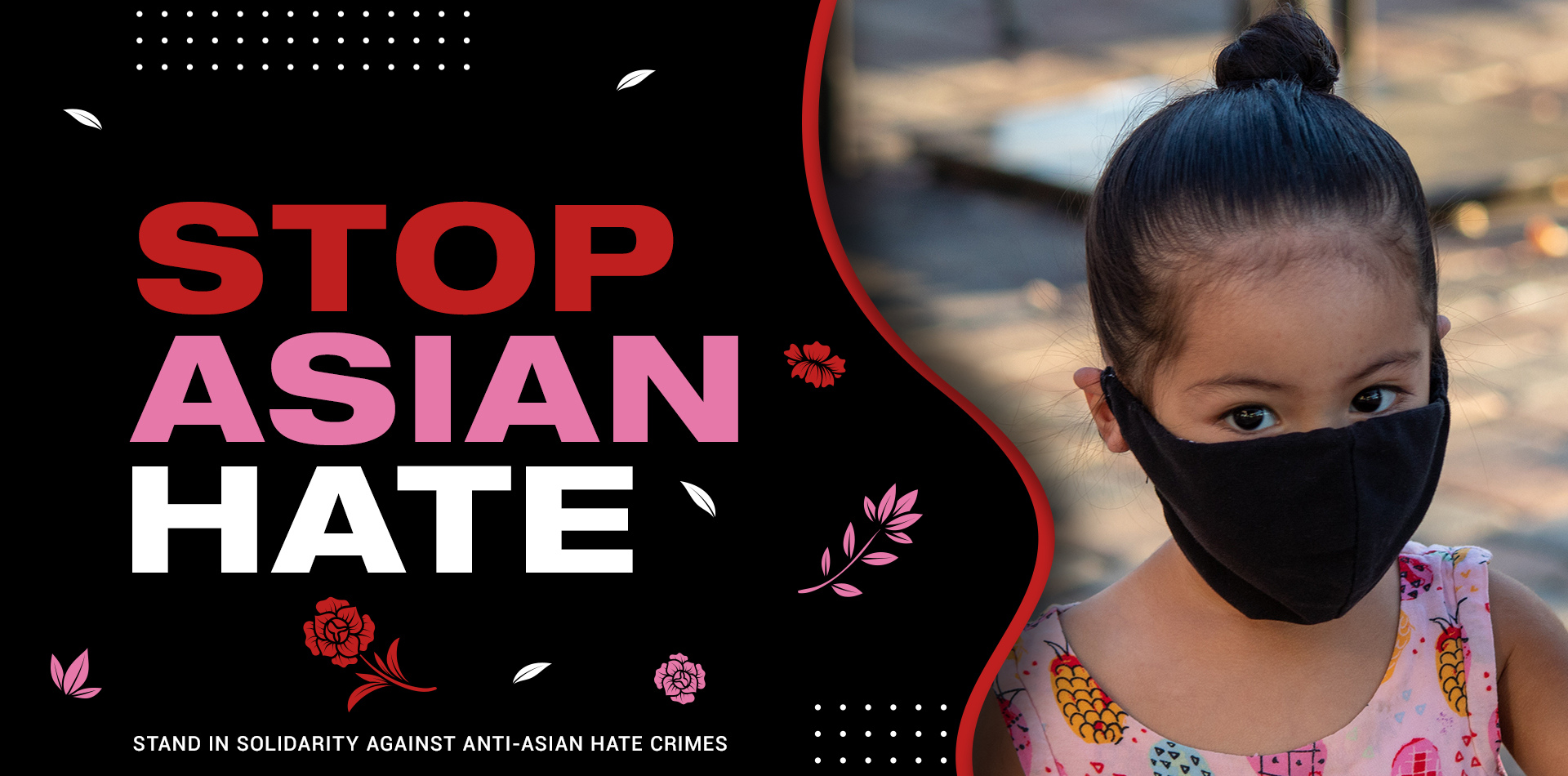 Letter of Solidarity
Against Anti-Asian Hate Crimes
The dramatic increase in anti-Asian violence and hate crimes is alarming and disturbing. As a community of founders, we have always stood against any form of racial injustice and hate crimes. Today, we, in particular, stand in solidarity with all Asian Americans and Pacific Islanders (AAPI) and join them in their fight for equity and against all forms of violence and discrimination. Their fight is our fight.
As shocking as the recent news stories of racially motivated violent attacks and murders are, they are not isolated incidents. In 2020, anti-Asian hate crimes in the US increased by 145% while overall hate crimes decreased by 6%. Out of the almost 3,800 reports of discrimination received by Stop AAPI Hate, 11% of them involved physical assaults.
Although not widely covered in the media, AAPI community members have long suffered violence and discrimination in this country. Research shows that the damaging myth of the "model minority" has hurt both the Asian and Black communities in particular. Misleading and one-dimensional stereotypes have also held back the careers of many Asians in the entertainment industry and corporate America. Only 1.5% of corporate officers in Fortune 500 companies are Asian American. Under-representation of AAPI community members in visible leadership roles perpetuates their image as the "other," as opposed to full members of our society. As if these challenges are not enough, Asian American women face the compounded impact of both misogyny and racism.
Against the historical context and the current divisive climate, we commit to doing everything we can to ensure racial equity for all, starting with the following actions:
Advocate: Speak up and show up in support of our family, friends, and colleagues on social media and in physical gatherings. Dispel disinformation and call out offensive comments. Report anti-Asian assault and crimes (https://stopaapihate.org)
Learn: Read about recent and historical discrimination against AAPI community members, and ask our AAPI colleagues about their experiences. Identify cultural stereotypes that influence who we hire and promote, and take action to eliminate these biases.
Collaborate: Join forces with allies across ethnicities who are already doing incredible work fighting for racial equity. Let us unite, not divide.
Donate or Volunteer: Channel our financial resources, time, and social capital to support organizations advocating for the AAPI community and driving policy changes to create a more just nation for us all.
We recognize that we are fighting against long-standing biases and entrenched prejudices, and perhaps against our own ignorance and complacency. History and the present moment demand change, and our collective capacity to create and scale impact obligates us to act now. Together with the entire AAPI community, we stand as one, and rise as one.
Please Share With Your Networks #StopAAPIHate #StartX #StopAsianHate
---
Stand in Solidarity Against Anti-Asian Hate Crimes
A Message from the StartX Community:
The increased horrific acts of violence against Asian Americans and Pacific Islanders must be stopped. StartX and our community of Stanford alumni and professor founders stand in solidarity against anti-Asian hate crimes and we will not tolerate racial injustice of any kind.
This collaboration of support clearly extends broader than the entrepreneurs at StartX and in Silicon Valley and we ask all those in the tech and biotech industries to stand together to Stop the Violence and Discrimination Against Asian, Black, and Brown Americans. Hate crimes and social injustice cannot be tolerated and we need to amplify our voices in support of our brothers and sisters faced with these atrocities.
As Danny Yu, one of our 600+ StartX Asian founders put it, "Hatred is an affliction that only weakens our nation." It must be stopped now! Please sign this letter of solidarity against Asian hate crimes and discrimination of any kind due to race, gender, or ethnicity. This document will be shared publicly to let all those impacted by these horrible acts of hate and injustice know that we are with you.
---
241

Signatures and Growing
about 2 years ago

Biquan Luo

, CEO

- LumosTech

about 2 years ago

Charlene Liao

, Founder, President and CEO

- Immune-Onc Therapeutics, Inc.

about 2 years ago

Michael Zhang

, CEO and Chief Instructor at AI Camp

- AI Camp

about 2 years ago

Keegan Cooke

, Owner

- Keego Technologies

about 2 years ago

Oliver Aalami

, Director Biodesign for Digital Health

- Stanford Biodesign

about 2 years ago

Tiffany Yu

, Founder and Executive Director

- Modem

about 2 years ago

Danielle Pensack

, CEO

- Rightfoot

about 2 years ago

Michael Feng

, CEO

- Hummingbot

about 2 years ago

Bobby Sankhagowit

, CTO

- TIKR

about 2 years ago

Deirdre Clute

, COO

- Rightfoot

about 2 years ago

Matt Stroud

, CTO

- Beyond The Dome

about 2 years ago

Nick Damiano

, CEO

- Zenflow

about 2 years ago

Andy Chen

, CEO

- Matice Biosciences

about 2 years ago

Sophia Salim

, CPO

- Bykea

about 2 years ago

Richard Stottler

, President

- Stottler Henke

about 2 years ago

Swarna Balasubramaniam

, Founder and CEO

- Noleus Technologies, Inc

about 2 years ago

Jiaxuan Ding

, Director

- Goldwind USA

about 2 years ago

Xinyi Zhang

, data analyst intern

- Molten

about 2 years ago

Chih-Wei Tang

, CEO

- Oasense, Inc.

about 2 years ago

Henry Khalife

, Co-Founder and CEO

- GW Apps Inc

about 2 years ago

Inshard Naizer

- --

about 2 years ago

Matt Sorg

, Sr Engineering Manager, ML

- Unity Technologies

about 2 years ago

Enhao Gong

, CEO

- Subtle Medical

about 2 years ago

Greg Zaharchuk

, Professor and Founder

- Stanford University, Subtle Medical

about 2 years ago

Matt Thompson

, SVP

- Skyview Ventures

about 2 years ago

Oliver Aalami

, Director Biodesign for Digital Health

- Stanford Biodesign

about 2 years ago

Henri Deshays

, Partner

- Newfund

about 2 years ago

Mark Schaures

, Sr. PMO Manager

- Jabil

about 2 years ago

Gent Dirga

, CFO

- Gardeneur

about 2 years ago

Jia Li

, Co-founder

- DawnLight Technologies

about 2 years ago

Ashanthi Mathai

, CEO

- Pocket Naloxone Corp

about 2 years ago

Jan Liphardt

, Associate Professor of Bioengineering

- Stanford

about 2 years ago

David Tran

, Co-Founder & CTO

- Flow Club

about 2 years ago

Arjun Mendhi

, CEO

- MOLTEN

about 2 years ago

Andrei Iancu

, CEO

- Halo Industries, Inc.

about 2 years ago

Ivan Lee

, CEO/Founder

- Datasaur.ai

about 2 years ago

Maddie Largey

, Co-Founder

- Jinx Drinx

about 2 years ago

Cara Beasley

, CTO

- Aligned Carbon

about 2 years ago

Dr. Xiaoxu Kang

- KangarooHealth

about 2 years ago

Patrick Goodwill

, CEO / CTO

- Magnetic Insight, Inc.

about 2 years ago

Caroline Tsay

, CEO and Co-founder

- Compute Software

about 2 years ago

Ming Zhao

, CEO

- PROVEN Skincare

about 2 years ago

Steven Waye

, COO

- Agathos

about 2 years ago

Roger Ying

- PolicyDock Technologies

about 2 years ago

Jens Weitzel

, Managing Partner

- Yabusame Partners

about 2 years ago

Jason Devitt

, CEO

- Compound Eye

about 2 years ago

Steve Landau

, Principal

- Steve Landau Consulting, LLC

about 2 years ago

Brittany McDonough

, VP

- StartX

about 2 years ago

Bushra Bataineh

- Mawa Modular

about 2 years ago

Jenna Morgenstern-Gaines

, Chief Executive Officer

- Pocket RN

about 2 years ago

Fatima Dicko

, Founder & CEO

- Sugar

about 2 years ago

William Steenbergen

, CTO

- Federato

about 2 years ago

Merve Cerit

, CTO

- Little Tingz

about 2 years ago

daniela vainer

- Little Tingz

about 2 years ago

Karanveer Mohan

, Co-founder/CTO

- Nirvana

about 2 years ago

Phoebe Yao

, CEO

- Pareto

about 2 years ago

Ryan Witt

, Hub Director

- Ucla Health

about 2 years ago

Chris Yeh

, General Partner

- Blitzscaling Ventures

about 2 years ago

Pearl Chan

- Snowball Wealth

about 2 years ago

Celine Tien

, founder and CEO

- Flowly

about 2 years ago

Konrad Morzkowski

- WearLinq

about 2 years ago

Charles Naut

, Co-Founder

- Playbook HR

about 2 years ago

Matias Castillo

- Pulsar

about 2 years ago

Brice Gumpel

, CEO

- Seated

about 2 years ago

Emmanuel Quevy

, Cofounder

- ProbiusDx Inc.

about 2 years ago

Raj Attariwala

, Doctor

- Prenuvo

about 2 years ago

S. Roy Kimura

, Cofounder and CEO

- Modulus Discovery, Inc.

about 2 years ago

Amber Yang

, CEO

- Seer Tracking

about 2 years ago

Samuel Thomas

, Chief Medical Officer

- Pocket RN

about 2 years ago

Spandana Nakka

, CEO

- Sleek

about 2 years ago

Leo Chan

, Technology Investor

- Sand Hill Angels

about 2 years ago

James Wang

, Co-Founder

- Lioness

about 2 years ago

Anna Lee

, co-founder

- Lioness

about 2 years ago

Xin Wang

, CTO

- Filtricine, Inc.

about 2 years ago

Eric Chehab

, CEO

- Novonate

about 2 years ago

Jordan Coffey

, CEO

- Smile with Joy

about 2 years ago

Eli Ben-Joseph

- HealthTensor

about 2 years ago

John Butler

, CSO and Founder

- Quantumcyte

about 2 years ago

Jamie Stark

, Executive Director

- Farming Hope

about 2 years ago

Noah Helman

, CPO

- Industrial Microbes

about 2 years ago

Doug Foster

, Venture Partner

- Foresite Labs

about 2 years ago

Doug Shultz

- Factor

about 2 years ago

Shannon McClenaghan

, President & COO

- Companion Labs, Inc.

about 2 years ago

Karen Drexler

, Investor

- Astia Angels

about 2 years ago

Alvin Tse

, Country Director

- Xiaomi Indonesia

about 2 years ago

Sergiu Matei

, Founder

- Index

about 2 years ago

Eric Adamson

, CEO

- Tortuga Agricultural Technologies, Inc.

about 2 years ago

Milind Gadekar

, President

- Shangrila Partners

about 2 years ago

Hauman Chow

, CoFoundeer

- PowerArena

about 2 years ago

Adi Bittan

, Co-founder & CEO

- IMpower Solutions

about 2 years ago

Guy Morita

, Software Engineer

- Square

about 2 years ago

Andrew Wolf

, Co-Founder / Chief Product Officer

- Zinier

about 2 years ago

Anthony Aho

, CEO & Co-Founder

- PB&B

about 2 years ago

Robert Romano

- Glidian

about 2 years ago

Erik Pavia

, Founder & CEO

- Pantheon

about 2 years ago

George Gregory

, CEO

- System AI, Inc.

about 2 years ago

Carolyn Peterson

, StartX Mentor

- Retired

about 2 years ago

Chenming Chang

, CEO

- PETcoil

about 2 years ago

Steven Chew Jr.

, Co-Founder & COO

- BuildOps

about 2 years ago

Henry Khalife

, CEO

- GWApps Inc

about 2 years ago

Neil Barman, MD

, Chief Scientific Officer

- ReCor Medical

about 2 years ago

Shan Wang

, Professor

- Stanford University

about 2 years ago

Ash X Eldritch

, CEO & Founder

- Vital Enterprises

about 2 years ago

James Page

, CTO

- Riven

about 2 years ago

Anatoly Yakovlev

- BioTx

about 2 years ago

Darsh Mann

- StartX

about 2 years ago

Michael Niaki, MD

, CEO and Founder

- InfiniGene, Inc.

about 2 years ago

Jochen Kumm

, CEO

- Pr3vent

about 2 years ago

Liu Yang

, Head of Communications

- AiFi

about 2 years ago

Arthur Meng

, CEO & Cofounder

- Lifo.ai

about 2 years ago

Amanda Brief

, Senior Project Manager

- StartX

about 2 years ago

Denis Bykov

, CPO

- Morpher

about 2 years ago

Winnie Liang

, COO

- Neptune Fluid Flow Systems

about 2 years ago

Mike Tung

, Founder

- Diffbot

about 2 years ago

Gavan Kwan

, CTO

- VideoSlick, Inc.

about 2 years ago

Avi Tuschman

, Founder

- Pinpoint Predictive

about 2 years ago

Cary Rosenzweig

, Founder

- Reflect Partners

about 2 years ago

David Eduardo Arrambide

, CEO & Co-Founder

- Calii

about 2 years ago

Steven Fram

, Co-Founder and CTO

- Mon Ami, Inc.

about 2 years ago

Homan Yuen

, Partner

- Fusion Fund

about 2 years ago

Hanadie Yousef

, CEO and Co-Founder

- Juvena Therapeutics

about 2 years ago

L. Okey Onyejekwe Jr.

, VP, Healthcare Operations and Medical Affairs

- 23andMe, Inc.

about 2 years ago

Jackie Rotman

, Founder & CEO

- Center for Intimacy Justice

about 2 years ago

Jason Engleman

, CEO

- StageAgent

about 2 years ago

Vincent Diallo

, Partner

- Interlace Ventures

about 2 years ago

Hendrik Dahlkamp

, Machine Learning Manager

- Apple Inc

about 2 years ago

Randy Bishop

, President

- ContractSafe LLC

about 2 years ago

Ken So

, CEO

- Flowcast

about 2 years ago

Shan Wang

, Professor

- Stanford University

about 2 years ago

Derek Greenfield

, CEO

- Industrial Microbes

about 2 years ago

David Lyons

, Founder/CEO

- Resharp

about 2 years ago

Yang Hu

- ReNervo

about 2 years ago

Matthew Stroud

, CTO

- Beyond The Dome

about 2 years ago

Deyan Vitanov

, CMO

- Playco

about 2 years ago

Min Hu

, CEO&President

- APstem Therapeutics, Inc.

about 2 years ago

Steve Gu

, CEO

- AiFi Inc.

about 2 years ago

Tom Fairfield

- Playco

about 2 years ago

Ram Subramaniam

, Founder

- My Moneykarma

about 2 years ago

Charlie Kubal

, Head of Product

- Humen

about 2 years ago

Kartik Sawhney

, CEO

- I-Stem

about 2 years ago

Jonathan Simkin

, CEO

- Swiftly

about 2 years ago

Simon Cheng

, Founder & CEO

- Pique

about 2 years ago

Asghar Riahi

, CTO

- AtomBeam Technologies Inc.

about 2 years ago

Vish Banthia

, Physician Founder

- ZendyHealth

about 2 years ago

Vasant R

, VP

- Daric

about 2 years ago

Bowen Liu

, CFO

- APstem Therapeutics

about 2 years ago

Bobby Sankhagowit

, CTO

- TIKR

about 2 years ago

Sam Fok

, Co-Founder, CEO

- Femtosense

about 2 years ago

Brandon Garcia

, COO & President

- Mira AI, Inc

about 2 years ago

Naomi Cholst

, office manager

- StartX

about 2 years ago

Michael Petrakis

, CEO

- BACH

about 2 years ago

Jennifer G Roberts

, Managing Partner

- Grit Ventures

about 2 years ago

Charles Yeomans

, CEO

- AtomBeam Technologies Inc.

about 2 years ago

Christian Crumlish

, Founder

- Design in Product

about 2 years ago

Roger Ying

, Mr

- PolicyDock Technologies

about 2 years ago

Laura Griffiths

, Engineering Director

- Cisco

about 2 years ago

Amanda Dawson

, People Operations

- StartX

about 2 years ago

Simon Chan

, Co-founder

- PredictionIO (A Salesforce company)

about 2 years ago

George Gregory

, CEO

- System AI, Inc.

about 2 years ago

Ashis Ghosh

, Co Founder

- Peanut Robotics

about 2 years ago

Keegan Cooke

, CEO

- Keego Technologies LLC

about 2 years ago

Janos Perczel

, CEO

- Polygence

about 2 years ago

Romain Lacombe

, Founder & CEO

- Plume Labs

about 2 years ago

Mothusi Pahl

, President

- UAV Recon

about 2 years ago

John Chi

, CEO

- Synova Life Sciences

about 2 years ago

Cameron Teitelman

, CEO

- Nexus Events

about 2 years ago

Josh Molho

- Zephyrus Biosciences

about 2 years ago

Liza Velarde

, CEO

- DELEE

about 2 years ago

Tevon Strand-Brown

, Cofounder | Head of Engineering

- OXO

about 2 years ago

Philipp G. Schwarz

, Founder

- GLUCE GmbH

about 2 years ago

Olof Mollstedt

- Guided Clarity

about 2 years ago

Man Tong Kou

, Co-founder and CTO

- Hummingbot

about 2 years ago

Alex Sambvani

, CEO

- Slang

about 2 years ago

Mark Chung

, Cofounder, CEO

- Verdigris

about 2 years ago

Andrea Henke Stottler

, Director/Co-founder

- Stottler Henke Associates, Inc.

about 2 years ago

Adnan Iqbal

, Co-Founder & CEO

- Luma Health

about 2 years ago

John Cunniff

, CMO

- Diagnose Early

about 2 years ago

Eve Najjar

, Co-founder, Chief Scientist

- Sensio Air Inc.

about 2 years ago

Cyrille Najjar

, CEO and Co-Founder

- Sensio Air Inc.

about 2 years ago

Meijie Tang

, Co-founder, CEO

- Nirmidas Biotech, Inc.

about 2 years ago

William Provancher

, Founder/CEO

- Tactical Haptics, Inc.

about 2 years ago

Jason Creadore

- StartX Mentor

about 2 years ago

George Gregory

, Co-Founder & CEO

- System AI, Inc.

about 2 years ago

James Page

- Riven, Inc.

about 2 years ago

Biquan Luo

, Co-founder and CEO

- LumosTech, Inc.

about 2 years ago

Chih-Wei Tang

, Co-founder and CEO

- Oasense, Inc.

about 2 years ago

Sean O'Bannon

- ReMatter

about 2 years ago

Neethan Lobo

, CEO and Co-founder

- lefty.labs, inc.

about 2 years ago

John Merrells

- StartX Mentor

about 2 years ago

Bobby Sankhagowit

, CTO

- TIKR

about 2 years ago

Jonathan Schaffer

- Riven, Inc.

about 2 years ago

Vlada Bortnik

- Marco Polo

about 2 years ago

Janica Alvarez

, CEO & Founder

- Truvian

about 2 years ago

Sufian Creui

, CEO

- Jia Finance Inc.

about 2 years ago

Tom Stevens

, Tombot, Inc.

- CEO

about 2 years ago

K.S.Vinodh

, COO

- Shiroi Energy

about 2 years ago

Vivek Sridhar

, CEO

- Shiroi Energy

about 2 years ago

Ash Eldritch

, CEO

- Vital Enterprises

about 2 years ago

Sophia Yen

, CEO/Co-founder

- Pandia Health

about 2 years ago

Alejandro Tocigl

, CEO

- Miroculus

about 2 years ago

Steve Gu

, CEO

- AiFi

about 2 years ago

Kevin Yang

- Idiomatic

about 2 years ago

Vish Banthia

, CEO/Chief Medical Officer

- ZendyHealth

about 2 years ago

Manuel Noya

, Co-founder

- Linknovate

about 2 years ago

Danny Yu

, CEO

- Riven, Inc.

about 2 years ago

Ricky Yean

- Flow Club

about 2 years ago

David Tran

, Co-Founder

- Flow Club

about 2 years ago

Adam Peterson

- VipeCloud

about 2 years ago

Kenneth Jiang

, CEO

- TSD

about 2 years ago

Andrew Radin

, CEO

- twoXAR Pharmaceuticals

about 2 years ago

Khaled Naim

, Co-Founder and CEO

- Onfleet

about 2 years ago

Amy Li

, CEO

- Concha Labs

about 2 years ago

Nicolas Sohl

, CEO

- Cell Care Therapeutics

about 2 years ago

J Provine

, CEO

- Aligned Carbon

about 2 years ago

Helen Chen

, CEO

- Guided Clarity

about 2 years ago

Eli A Goldstein

- SkyCool Systems, Inc.

about 2 years ago

Jonathan Romanowsky

, Co-Founder and COO

- Inflammatix

about 2 years ago

Shreya Mehta

- Zenflow, Inc.

about 2 years ago

Pierre-Jean Cobut

, Co-founder

- Spry Health

about 2 years ago

Sheila Janakos

- Healthy Horizons

about 2 years ago

Cassi Janakos

- Healthy Horizons

about 2 years ago

Adi Bittan

- IMpower Solutions

about 2 years ago

Michael Borohovski

- Synopsys, Inc.

about 2 years ago

Nick N. Oza

- Myrrym Corporation

about 2 years ago

John Butler

, CEO

- Quantumcyte

about 2 years ago

Kate Dilligan

, CEO

- Cooler Heads

about 2 years ago

Pieter Gunst

- Legal.io

about 2 years ago

Brian Lawrence

, CEO

- SILKTECH Biopharmaceuticals

about 2 years ago

Janos Perczel

, Co-founder and CEO

- Polygence

about 2 years ago

John Whaley

, Founder and CEO

- UnifyID

about 2 years ago

Eric Adamson

, CEO

- Tortuga AgTech

about 2 years ago

Catalin Voss

, Founder

- Ello Technology, Inc.

about 2 years ago

Chaitanya Gupta

, CTO

- ProbiusDx Inc.

about 2 years ago

Celine Tien

, Founder and CEO

- Flowly

about 2 years ago

Mark Allen

, Co-Founder and CEO

- Elevian, Inc.

about 2 years ago

Xin Wang

- Filtricine, Inc.

about 2 years ago

Craig Limoli

, CEO

- WellSheet

about 2 years ago

Alan Chiu

, Co-Founder and CEO

- Enya

about 2 years ago

John Chi

, CEO

- Synova Life Sciences

about 2 years ago

Laurie Peters

, VP Communications

- StartX

about 2 years ago

Joseph Huang

, CEO

- StartX